GATEWAY RPG - Free d20 Tabletop Role-playing Game
A downloadable tabletop rpg
The GATEWAY RPG Tabletop System is a Free, rules-lite, easy to learn, fast-paced, and universal D20 Role-playing Game framework that is perfect for introducing new players to the hobby of tabletop RPG's. This system allows for any theme or setting, from Fantasy to Cyberpunk, from Horror to Noir, or whatever your imagination can create.
GATEWAY'S simple rules are based around similar mechanics from the 5th Edition of "The most popular roleplaying game in the world". It is easy for new players to learn the rules, go on an adventure in a short period of time, and is the perfect "gateway" to other tabletop RPG's. The open genre even provides a great format for "One Shot" adventures with your fellow veteran players and Game Masters. Alternatively, long term on-going campaigns are possible by using Gateway's "Advanced Play Rules Variant" or by simply incorporating (or even replacing) with other d20 systems such as D&D, Pathfinder, Star Wars D20, etc.
This rule system includes the following:
16 Pages of Rules for Players and a Game Master's Section




1 Page Quick Reference Sheet to be used during gameplay




1 Page Character Sheet (Printable or Form Fillable Options!)




Formatted in a easily accessible and printable PDF's

White Background and Book Textured rulebooks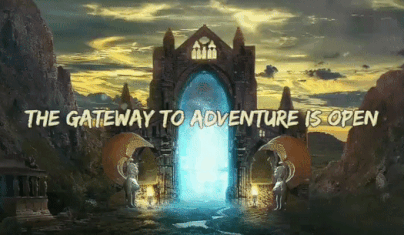 Install instructions
Download and Unzip the folder to access all of the files. Enjoy!